Group up with 3 to 4 of your friends to slaughter together, escape, or die trying in public matchmaking! After creating a party you will all matchmake together and join the same lobby on the same side, Family or Victim. Remember if you have 4 players in your party you will only be able to matchmake as Victims in public matches.
Create a Party
After launching the game at the bottom middle of the screen, select Party Options > Create Party. Your party will be assigned an invite code or you can invite friends from your platform friend list.
Join a Party with an Invite Code
Select Party Options > Join Party and input your code!
Invite Friends on the Same Platform:
To invite players from your friends list select Create Party > Invite. Your platform friend list will appear to invite individuals!
Invite Friends with Crossplay
To crossplay with friends on other platforms the following requirements must be met:
On PC or PS5 Crossplay must be enabled in Options > Game > Crossplay

On Xbox Series crossplay must be enabled through online privacy settings by doing the following:
Press X button on Xbox Controller then go to Profile and System
Select Settings > Account > Privacy and Online Safety > Xbox Privacy > View Details and Customize > Communication and Multiplayer. Select Allow for the drop down on "You can join cross-network play"
Players must be on compatible platforms, see our chart below.
An invite code must be created through Create a Party or private match.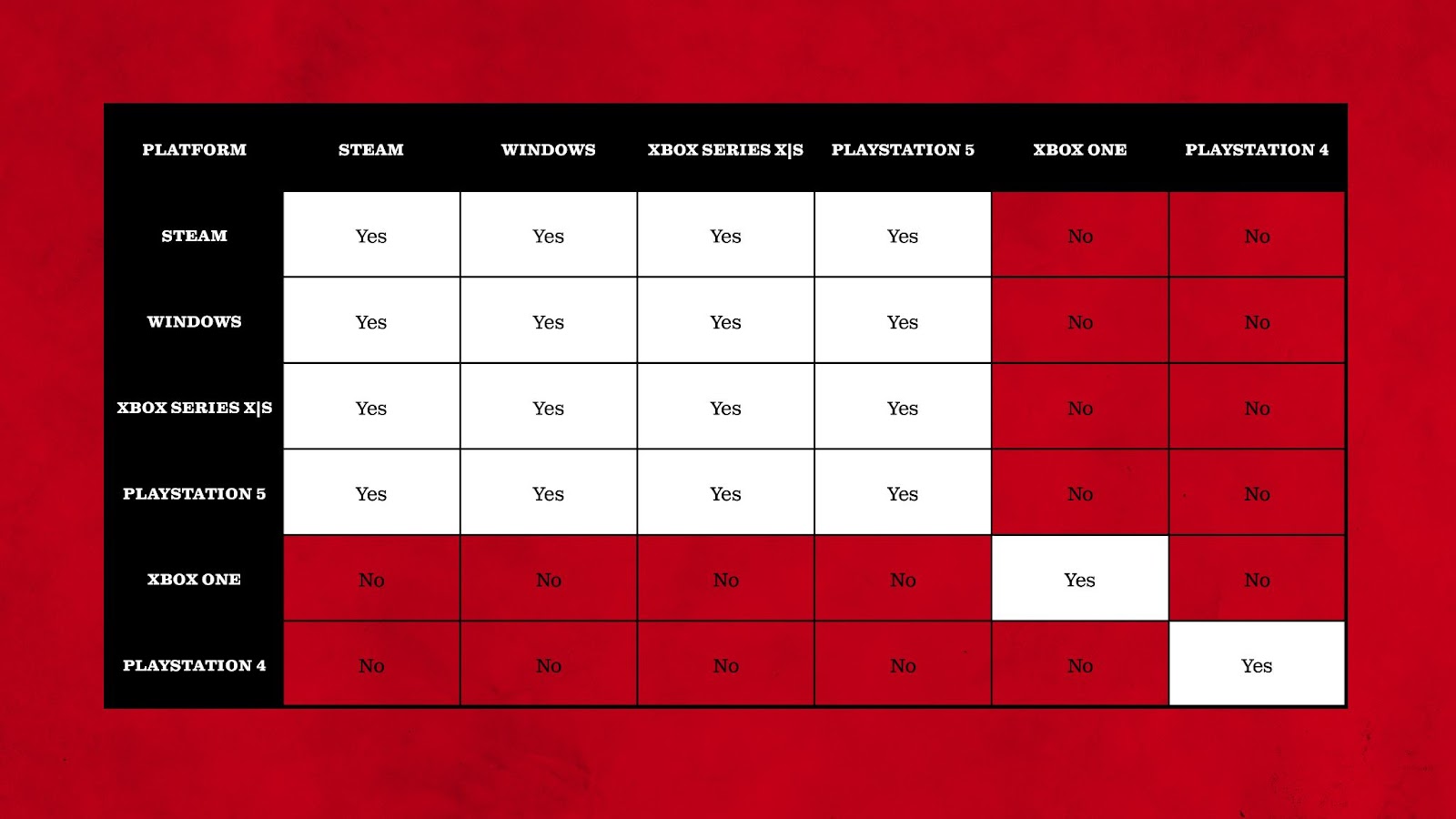 Learn more about crossplay in our community hub!