System Specifications for PC: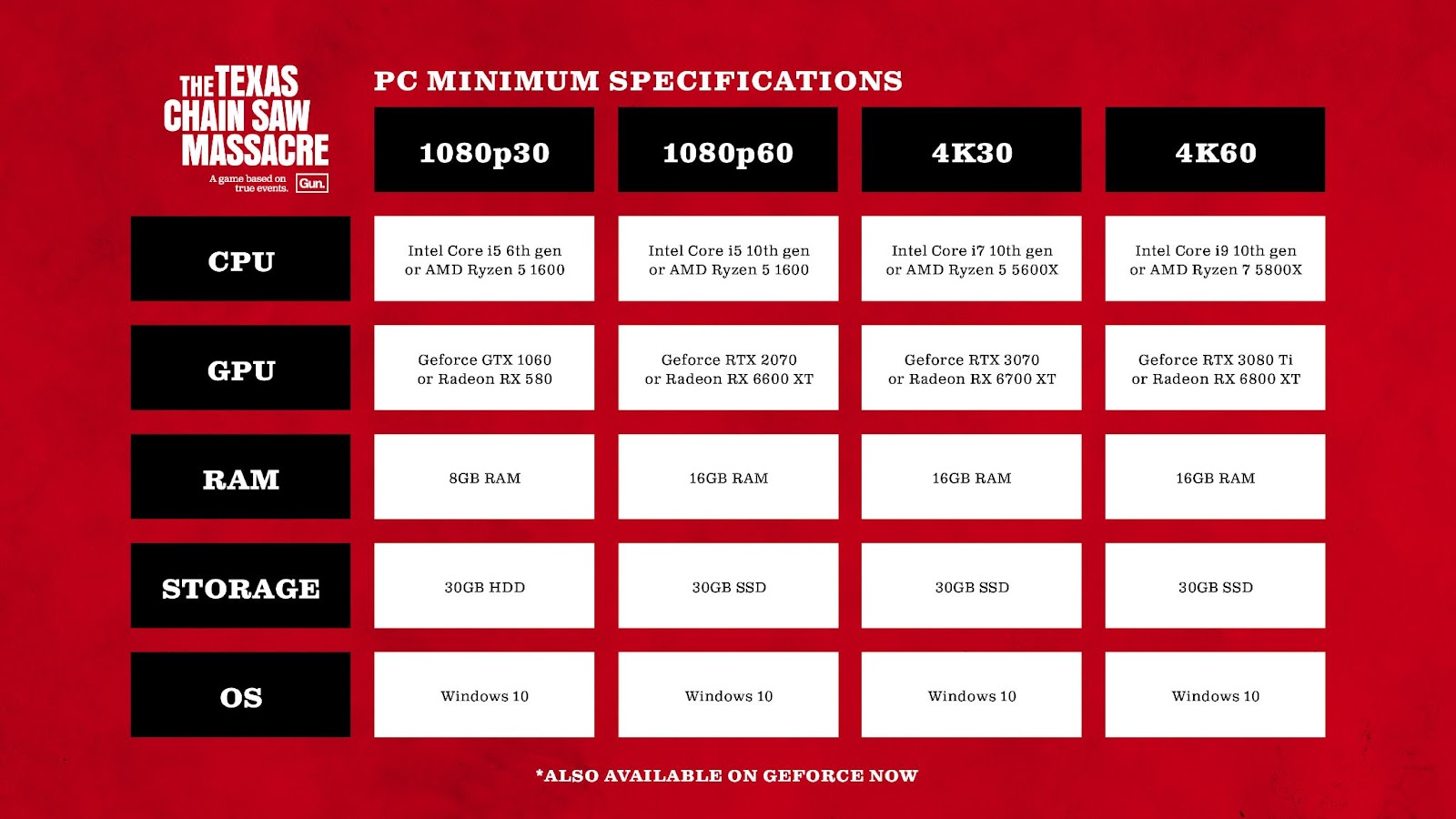 The Texas Chain Saw Massacre works on both Windows 10 & 11, and requires at least 30GB of storage space. The above image shows the minimum requirements to achieve some of the most popular resolutions and frame rates. In addition to being available on Steam and Windows store, the PC version of the game can also be accessed through Geforce Now.
For the best experience we recommend a broadband internet connection.
If you're running into issues launching the game or things don't feel like they're running just right please check out our PC first steps guide here.